Tuesdays at 11am with Ms. Andrea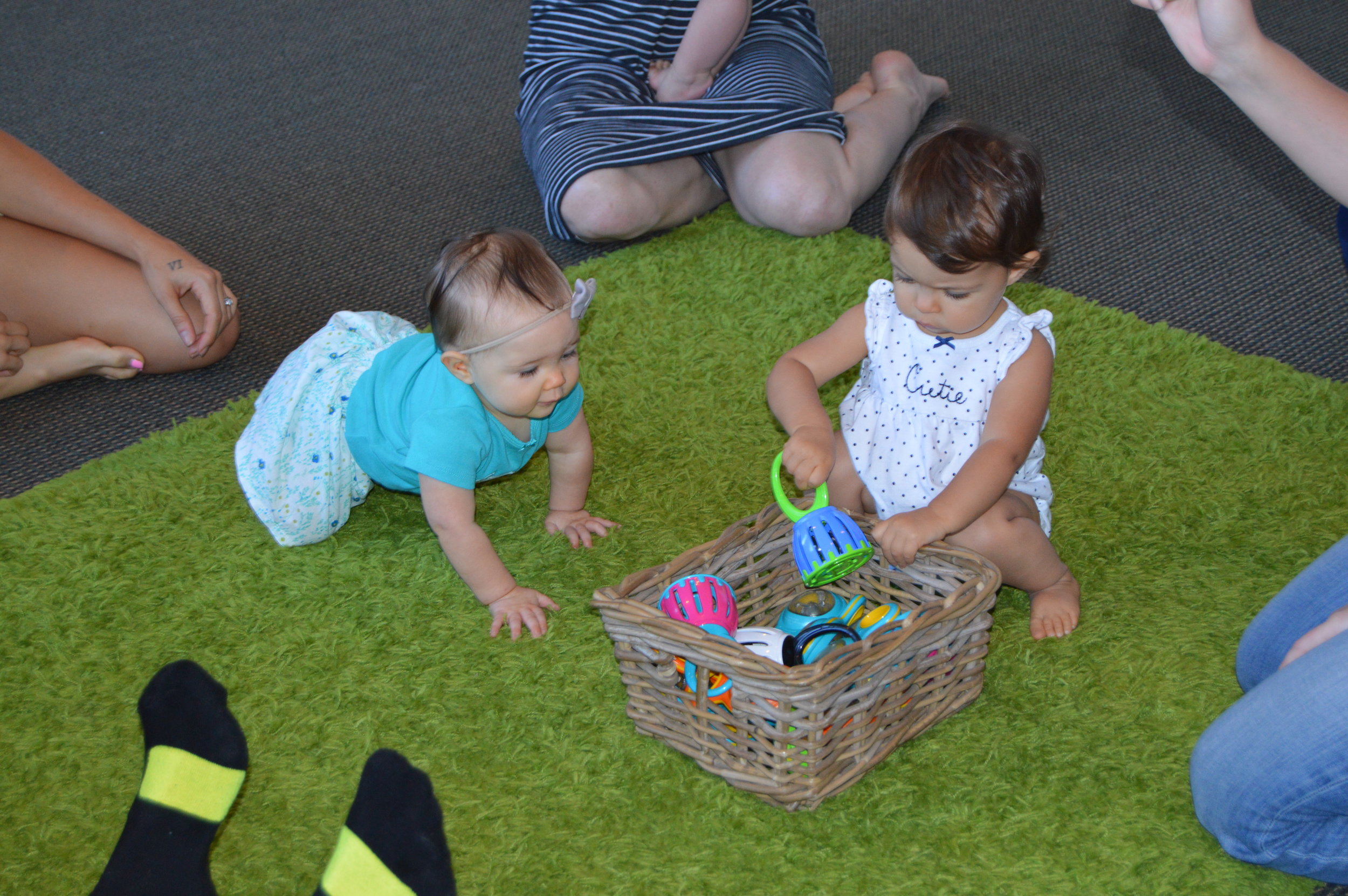 Seedlings is for lap babies, crawlers, and walkers. It incorporates the most current research on early childhood development and provides families a special place for learning and connecting with other parents and babies through music and movement.
What a Parent and Child Will Experience in Class:
Expert Advice — A Bloom in Music Educator is not only a musician, but a licensed and board certified music therapist. This means that each of our instructors is a specialist in child development. Educators explain "what-to-watch-for" every step of the way and how each activity enhances a child's complete development.
Variety of Music — Musical diversity builds strong neural pathways in a baby's forming mind, which is why each class contains an array of styles, sounds, and genres.
Instrument Play — Age and developmentally appropriate experiences with child-safe instruments enhance a sense of rhythm and steady beat, develops a keen awareness of the distinguishing qualities of sound, and encourages spontaneity and creativity.
Dance — A classroom full of baby and adult pairs dancing together helps a little body develop the muscle strength needed to crawl and walk and helps a little heart to fall in love with the sheer joy of responding to music.
Together Time — A Bloom in Music class is truly the essence of "quality time," offering the parent a place to create special memories with their child, gain new insights into their child's development, and nurture their child's natural love of music.